Our Doctors
Cheryl A. Lobo D.D.S - General & Cosmetic Dentist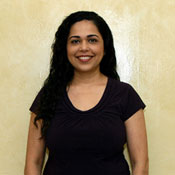 Dr. Cheryl Lobo is a Virginia native. She received her Bachelor of Science in Biology from George Mason University. She then attended Medical College of Virginia in Richmond and graduated with a DDS degree in the top ten percent of her class, Magna Cum Laude.
On a local level she has served as an officer on the executive committee board of the Northern Virginia Dental Society. She has completed Invisalign's certificate program for orthodontics and was named an Invisalign Advantage dentist.
Dr. Lobo likes to make sure her patients are always comfortable and well informed about their dental health and treatment. Her patience and genuine care makes even the most apprehensive patient feel at ease. She enjoys treating patients of all ages and providing them with exceptional care at her practice in Dale city. She holds herself and her staff to very high standards.
Dr. Lobo is a member of the Virginia Dental Association, American Dental Association, Academy of General Dentistry, and the Northern Virginia Dental Society. She also volunteers at the Northern Virginia Dental Clinic doing charitable work on the underprivileged members of our society.
In her spare time Dr. Lobo enjoys painting, hiking, reading to her son, and traveling with her husband. She looks forward to meeting you and forming a lasting relationship with you.
Natalie S. Lobo D.D.S - General & Cosmetic Dentist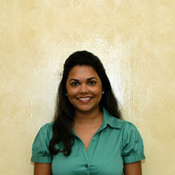 Dr. Natalie Lobo is a Family, Comprehensive and Cosmetic dentist. She is a Northern Virginia native, who grew up in Falls Church and Fairfax. Dr. Lobo attended George Mason University in Fairfax, VA and graduated, magna cum laude with a Bachelors of Science in Biology and minor in Biotechnology. She then attended the Medical College of Virginia, School of Dentistry where she graduated with distinction and honors.
With an interest in progressive dentistry, Dr. Lobo has completed many hours of continuing education programs and advanced dental education. She has completed Invisalign's certificate program for orthodontics and was named an Invisalign Advantage dentist. She is an active member of the American Dental Association, Virginia Dental Association, Northern Virginia Dental Society, Academy of Cosmetic Dentistry and United State Dental Institute.
In her spare time Dr. Lobo enjoys reading, gardening, watching movies and traveling with her husband and daughter. A perfectionist at heart, Dr. Lobo strives to achieve excellence with every procedure, while practicing dentistry with a gentle touch.
Dr. Nitika Mittal, D.D.S., M.S.D. - Orthodontist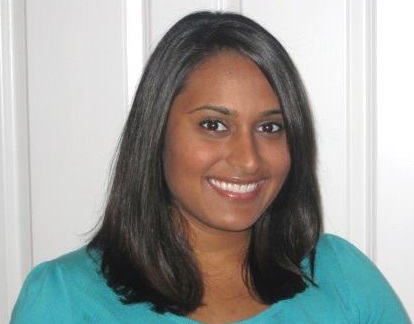 Dr. Mittal is an Orthodontist who specializes in the treatment of misaligned jaws and teeth. She sees patients as young as 7 years old to assess their growth and development. Having had braces herself, Dr. Mittal understands the impact a great smile and aligned bite can have on your self-confidence and chewing ability!
Dr. Mittal graduated from The University of Virginia with a major in Biology and a minor in Sociology, then moved on to complete her DDS degree from Virginia Commonwealth University. Dr. Mittal was accepted to Indiana University School of Dentistry to complete a rigorous two year residency, where she earned a Masters Degree and a Certificate in Orthodontics. Dr. Mittal has published research in orthodontic journal, The Angle Orthodontist, as well as presented her research internationally at the International Association for Dental Research conference.
Dr. Mittal is thrilled to back in the DC metropolitan area, where she was born and raised! She is actively involved in the American Association of Orthodontists, Southern Association of Orthodontists, and the Northern Virginia Orthodontic Study Club, where she keeps abreast of current technologies and techniques. In her spare time, she enjoys biking, traveling, watching movies, and spending time with family.
Dr. Alan Jureidini, D.D.S., M.S - Periodontist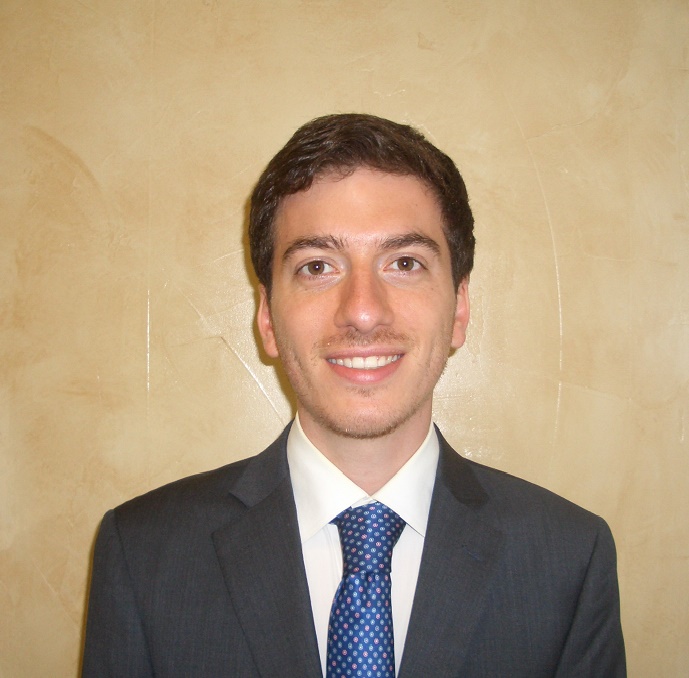 Board Certified Periodontist
After obtaining a Doctorate in Dental Surgery with honors from Saint Joseph University in 2011, Dr. Jureidini pursued his graduate studies and earned a Masters of Science in Periodontics from Columbia University School of Dental Medicine. He then went on to obtain the American Periodontal Board certification which is achieved only by the most accomplished doctors in the field of peridontics.
While a resident at Columbia University, Dr. Jureidini had the opportunity of getting trained by leading professors in the periodontology and implantology fields. He learned and mastered technical skills with a sensitivity for aesthetics and developed his own approach and philosophy for top notch dental treatment. His three years of training prepared him to provide comprehensive periodontal care and perform a wide variety of surgical procedures on pediatric, adult, and geriatric patients. He has lectured in several dental conferences in New York, New Jersey and Massachusetts. During his time at Columbia, he was awarded the 'Murray Schwartz Scholarship' meant to recognize a resident who demonstrated remarkable commitment and performance during the first year of the graduate program. He was also granted a scholarship sponsored by BioHorizons to attend a course on 'Minimally Invasive Soft Tissue Grafting for Teeth and Implants' at the Edward P. Allen Center for Advanced Dental Education, in Texas. He was among the finalists at the 'Tannenbaum Memorial Competition' at the Northeastern Society of Periodontists.
Dr. Jureidini is currently a member of the American Dental Association, Virginia Dental association and the American Academy of Periodontology.
Dr. Jureidini treats his patients with respect, kindness and compassion. He takes his time listening to their dental needs and concerns and explaining the proposed course for treatment.
During his leisure time, he enjoys playing soccer, going to the gym and reading.